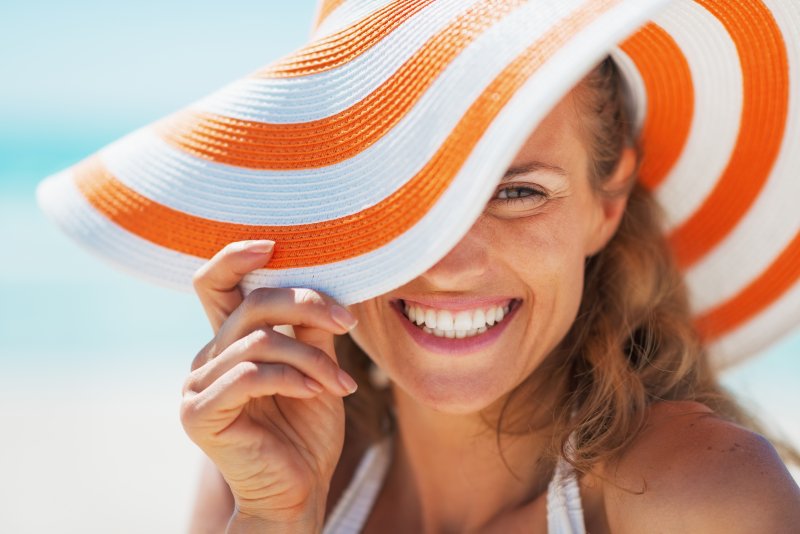 With May nearly here, you're likely eager for a summer trip. That would make sense – it's easy to get excited and have "fun in the sun" as soon as possible. Still, you should take some precautions. In particular, try seeing your dentist before your summer vacation. This visit will make the time away from work or school even better. To learn why that's the case, let your San Antonio dentist explain. Here are several reasons to see the dentist ahead of summer fun.
Summer is Convenient for Care
Compared to other seasons, summer is a convenient time for dental visits. That fact applies to patients of all ages!
If you're a working adult, you could easily spend some initial vacation time on dental care. That way, booking a visit would be simple. You wouldn't have to struggle for weekend or evening slots.
It's not hard to book summer dental visits for kids, either. After all, you won't have to pull them out of school for an appointment.
A Safer Smile for Vacay Days
Whether you're a tyke or an adult, you're more likely to eat sugary treats over the summer. Unfortunately, the sugar in these items can cause tooth decay and gum disease. Plus, high-sugar drinks like sodas and fruit juices are acidic; they could thus weaken your tooth enamel.
Fortunately, a pre-vacation dental visit can prevent such problems. It would combine standard cleaning and fluoride treatment to reduce your risk of decay. This service is especially helpful for adults, as it removes the plaque and tartar built by summertime sugar.
Keep Dental Emergencies at Bay
If you want a fun vacation, you must stop dental emergencies from occurring. Things like severe gum disease or tooth infections will keep you from having a relaxing time.
As it happens, a pre-trip checkup could head off a dental emergency. The visit, you see, lets dentists treat minor problems before they get bigger. As such, it would ensure your smile isn't in danger during the vacation. You'd then get to enjoy some hard-earned relaxation!
Avoid Dental Care Abroad
If you don't already know, getting healthcare while abroad is tricky. Being without a familiar hospital or doctor – much less a dentist – makes the process difficult and even scary. If nothing else, finding a good dental provider in that scenario eats up vacation time.
Naturally, you can avoid these headaches by seeing your dentist before the trip. Even better, their office will inform you of any issues so you can resolve them prior to the vacation.
Ultimately, visiting the dentist before summer vacation makes the season sweeter. Therefore, go ahead and book an appointment while there's still time!
About the Practice
Laith Family Dentistry is based in San Antonio, TX. Led by Dr. Kadamani, our practice strives to give personalized dentistry to every patient. As such, we perform high-quality preventive, cosmetic, and restorative treatments, not to mention emergency dental care. Naturally, then, we can give you an ideal dental checkup for the summer! For more information or to book a visit, you can reach us on our website or by phone at (210)-782-0008.