Fluoride Treatment – San Antonio, TX
Strengthening Your Child's Smile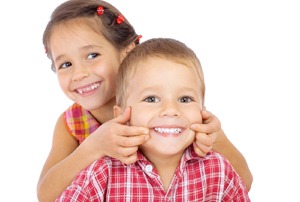 At Laith Family Dentistry, we love to see your child smile as much as you do. We know you want to protect them from harm, and that includes their precious smiles. But it can be difficult for your child to keep their teeth healthy and free from cavities. After all, they are still learning how to take care of their pearly whites. That's why we provide fluoride treatments for our patients, especially our young ones.
Fluoride is a natural-occurring mineral that strengthens your enamel against bacteria that try to penetrate its surface and cause decay. In many cases, using a fluoride toothpaste and drinking fluoridated water helps your teeth stay strong, but for some these efforts aren't enough. The fluoride treatments we offer at our San Antonio offices can keep your child's teeth cavity free in between their six-month checkups and cleanings.
Benefits of Fluoride Treatment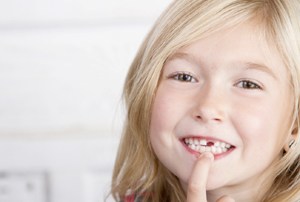 There are many reasons to have fluoride treatment for your child with us, including the following:
Reduce cavities by 33 percent. This powerful concentration of fluoride gives your tooth enamel extra protection and reinforcement, preventing decay from starting in the first place.
Help them focus and learn better. The pain that untreated cavities can cause can interfere with your child's ability to learn. Studies have shown that children with poor dental health tend to earn lower grades and miss more hours of school. By preventing cavities in the first place, you set your child up with more conducive circumstances for success.
Improve their self-esteem and confidence. Untreated cavities often cause pain or infections for children, leading them to struggle with normal day-to-day functions, including speaking, eating, and playing. As a result, they can suffer from emotional, mental, and social problems. Fluoride treatment can help them have more confidence in themselves and their abilities.
How Fluoride Treatment Is Administered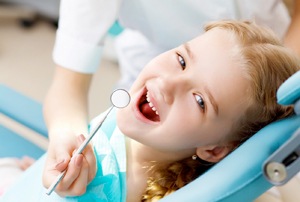 The process of a fluoride treatment is completely painless and only takes a couple of minutes. After we have cleaned your child's teeth, we take the fluoride varnish and apply it to their teeth. Then we wait for a few bit for it to dry and settle on their teeth. Finally, we do a quick rinse, and they're done. It's that simple!
To get this important preventive treatment, ask us about it at your child's next checkup and cleaning appointment with us. Whether it's been awhile since your child has seen a dentist or you just moved to the area, we are excited to help your child get and stay on the path of lifelong oral health. Contact one of our offices to set an appointment for them today!