Comprehensive Dental Services for San Antonio Families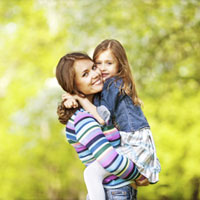 Even though we're all susceptible to the same oral health problems, the truth is that every patient's needs are unique. At Laith Family Dentistry in San Antonio, we recognize that fact and do everything we can to offer our patients personalized service.
That's why we offer a comprehensive range of today's most effective family, cosmetic, and restorative services. Whether you just need help with a basic checkup and exam or you need help with a more advanced service, we're happy to be of service. Through close attention to detail, and using our advanced expertise, we will help you create a treatment plan that meets your needs.
Our Dentistry Services Include:
Family & Preventive Dentistry
At Laith Family Dentistry, we offer preventive dentistry to families in and around San Antonio. For optimal oral health, we recommend that patients see us twice a year for checkups and cleanings. Through regular appointments like these, we can help you track your oral health. If we find any problems, we can recommend a treatment plan to help you address them.
Cosmetic Dentistry
Do you wish you had a more attractive smile? Our San Antonio team can help you make your dream a reality. Using today's most popular cosmetic services, we can help you brighten your teeth and more. Enjoy improved confidence and well-being with your revitalized smile.
Restorative Dentistry
At some point we will all need restorative help. You may have a cavity, for instance, or you may be missing one or more teeth. At Laith Family Dentistry, we will assess your needs and help you create a personalized treatment plan that restores your health and well-being.
Schedule Your Appointment with Laith Family Dentistry
If you're ready to schedule an appointment with our team, call Laith Family Dentistry. Our San Antonio dental team is happy to serve the needs of children and adults through comprehensive general, cosmetic, and restorative care. We look forward to serving you.