Protecting San Antonio Smiles with Dental Sealants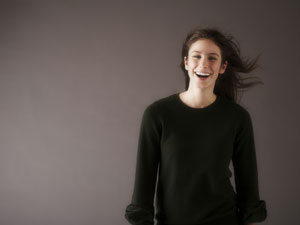 Cavities are the result of decay-causing bacteria. In children and adults alike, cavities form when food and bacteria collect inside the fine grooves or pits on the chewing surfaces of teeth. Back teeth are particularly vulnerable, because they can be hard to reach, especially for young children who are just learning to brush.
Despite all this, it is possible to prevent cavities from forming. Along with cleanings and exams, Laith Family Dentistry offers dental sealants. Sealants protect the chewing surfaces of teeth from decay by keeping bacteria and food particles out of deep grooves and pits. This preventive service essentially forms a physical shield against decay.
Permanent molars, also called second molars, benefit the most from dental sealants. These molars erupt from the gums after the first molars are lost, usually between the ages of 11 to 13. The best time to apply sealants is shortly after these molars have erupted, so decay doesn't have a chance to develop.
Preventing Tooth Decay
Applying sealants is a rather simple procedure. First, one of the dental hygienists at Laith Family Dentistry will thoroughly clean your teeth. Then, a mild acidic solution is applied to each molar's chewing surface and left on for a few seconds. This solution roughens the surface of the tooth, thereby making for a stronger bond between the sealant and your tooth. After the solution is rinsed off and the tooth is dried, the liquid dental sealant is "painted" on to the tooth and allowed to harden. Once hardened, sealants form a solid, plastic barrier that typically lasts anywhere from five to 10 years. If a sealant becomes worn or is missing, a new dental sealant can be placed on your tooth.
Schedule Your Appointment
If you're ready to schedule an appointment with our team, call Laith Family Dentistry. Our San Antonio dental team is happy to serve the needs of children and adults through comprehensive general, cosmetic, and restorative care. We look forward to serving you.