San Antonio Cosmetic Dentist Builds Dazzling Smiles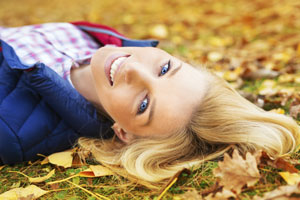 Do you wish you had a more beautiful or dazzling smile? You're not alone. Every year, many patients seek help creating a more beautiful smile. That's why Laith Family Dentistry offers a comprehensive range of today's most popular cosmetic services. We love seeing our patients smile, and nothing elicits a smile as well as a little cosmetic enhancement.
People associate beautiful teeth with confidence, success, and more. Through the care Dr. Kadamani provides at Laith Family Dentistry, we can help you project those qualities in a way that could dramatically change the way you're perceived by others.
Teeth Whitening
Do you have dull or stained teeth? With teeth whitening, we can help you create a brighter, more dazzling smile in just a short amount of time. Over-the-counter products may help you see results, but only a professional whitening system can whiten your smile by 6 to 10 shades. If your smile isn't as vibrant as it used to be, let us talk to you about treatment.
Porcelain Veneers
Veneers use thin pieces of dental porcelain to improve the appearance of stained, cracked, chipped, or misaligned teeth. The entire process takes as little as two appointments to complete. What's more, veneers are stain-resistant and can be cared for with simple brushing and flossing. Enjoy long-lasting results with custom-made porcelain veneers.
Smile Makeovers
A smile makeover combines two or more cosmetic services into one plan. Maybe you need a combination of whitening and veneers, or perhaps you're interested in some of our other services. We also offer gum recontouring, cosmetic bonding, and porcelain crowns. Regardless of which services you need, you can look forward to beautiful results.
Cosmetic Bonding
Cosmetic bonding uses the same composite material but is applied to the front a tooth to treat decay, alter alignment, close gaps between teeth, or as an alternative to porcelain veneers. First, we'll roughen the surface of the tooth so it will accept the bonding material and hold it. Then, we'll apply a gel to micro etch the tooth surface. A bonding agent will help the material adhere to the surface. Then, we'll place the material itself and hardened it with intense light. The composite resin material is then shaped and polished as a last step.
Schedule Your Cosmetic Dental Consultation Today
If you're ready to schedule an appointment with our team, call Laith Family Dentistry. Our San Antonio dental team is happy to serve the needs of children and adults through comprehensive general, cosmetic, and restorative care. We look forward to serving you.
Understanding the Cost of Cosmetic Dentistry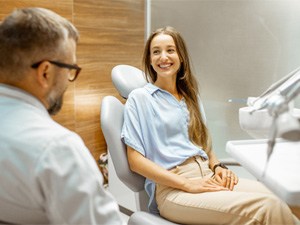 The cost of cosmetic dentistry varies from person to person. Veneers, teeth whitening, and other available services have different amounts, and the variables our team must consider also factor in. During an initial consultation, you can expect us to evaluate your smile and provide a personalized treatment plan that includes recommended treatment(s). Also, we'll discuss how much you can expect to pay for your new smile. As part of our commitment to you, we'll go over available payment options to help lower any out-of-pocket expenses.
Which Cosmetic Dental Service is Right for Me?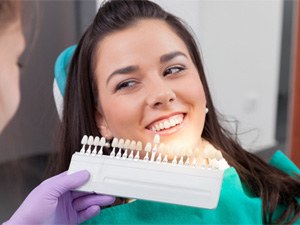 Laith Family Dentistry offers a multitude of cosmetic dental treatments, each with its own price point. Deciding which option is right for you will require a complete examination and discussion of your smile goals. Some of the available services you can expect to learn more about include:
Porcelain Veneers: These thin sheaths of porcelain fit over the front surfaces of your teeth to conceal chips, cracks, and other imperfections. Considered one of the more expensive forms of treatment, they are semi-permanent and can last a decade or longer with proper care.
Teeth Whitening: Known for its ability to effectively (and safely) eliminate stains and discoloration, professional teeth whitening is a great way to brighten your smile. Highly affordable for most budgets, it can transform your appearance and boost your confidence.
Smile Makeovers: Depending on the number of treatments chosen, a smile makeover can be the costliest form of treatment to consider. If your teeth are plagued by multiple imperfections, it may take more than one service to "fix" and improve your appearance, but it is truly transformational.
Cosmetic Bonding: An affordable way to hide minor flaws, cosmetic bonding consists of composite resin that is applied to the surface of the tooth. Completed in just one appointment, it is not permanent but can last several years before needing to be replaced.
Cosmetic Dentistry Can Be An Investment Worth Making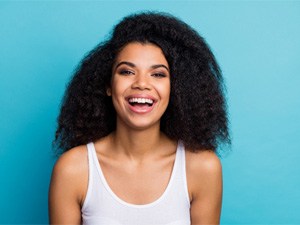 When looking to improve the aesthetics of your smile, you may begin to wonder if it is worth the investment. The answer is yes. Not only will you be making a positive change in how your smile looks and feels, but you'll also be taking a step toward embracing better oral health. This may not make much sense, but the reality is that when you feel good about the way you look, you'll do more to take better care of your smile.
This means adopting healthier eating habits, practicing good oral hygiene habits at home, and avoiding unhealthy practices that can easily damage or stain your teeth. In doing these things, you'll notice how much money you save in the long run.
How to Make Cosmetic Dentistry Affordable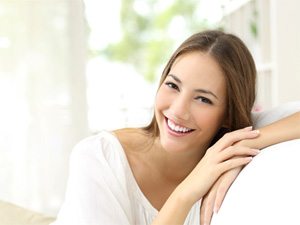 One of the aspects of cosmetic dentistry many patients do not consider beforehand is that it is not typically covered by dental insurance. As a result, individuals must find alternative ways to pay for treatment. Fortunately, your cosmetic dentist in San Antonio is pleased to offer flexible financing through CareCredit. With low- and no-interest payment plans available, patients can sign up for a plan that more perfectly aligns with their budget, making cosmetic dentistry well within reach.
Cosmetic Dentistry FAQs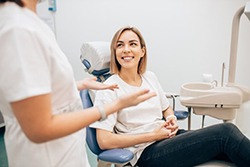 Living in the twenty-first century is wonderful in that you no longer have to settle for having a flawed smile. If something is bothering you about the way your teeth look, it's easy for a cosmetic dentist in San Antonio to change that! Even if you're ready to learn how Dr. Kadamani can transform your pearly whites, you might have a few concerns that need to be addressed first. Of course, our team would love to clear things up when you schedule an appointment at one of our two offices, but until then, we invite you to read the answers to a handful of frequently asked questions about cosmetic dentistry.