San Antonio Family Dentist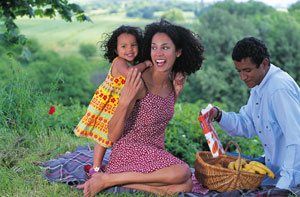 At Laith Family Dentistry, we are dedicated to helping patients of all ages prevent and treat the most common oral health problems. Our concern for patients also goes beyond a patient's teeth and gums. We take a whole-body approach to dental care. Not only do healthy teeth contribute to good oral health, they also contribute to good general well-being.
At every appointment, our experienced team will assess your health and explain your treatment options. We want you to know what you can expect from every phase of treatment, and we pride ourselves on offering comfortable, gentle, and affordable dental care. Knowing what to expect will help you feel more comfortable and confident about the plan we recommend. This is especially important for younger patients who may struggle to understand their dental treatments. We want to help them to feel safe and comfortable.
Dental Checkups & Cleanings for the Whole Family
We believe in the importance of regular professional teeth cleanings and dental checkups every six months. Only in this manner will you minimize risk for oral health concerns and often you can avoid the need for costly or extensive restorative dental care in the future. Regular visits will also help you prevent the loss of teeth due to decay, infection, or gum disease. We know that families are busy, but for your convenience, we have two locations in Northwest and Central San Antonio. Our team offers a variety of office hours to help busy families fit their dental appointments into their schedules. We are also happy to offer block scheduling, so you can bring the whole family to see us on the same day.
Importance of Professional Teeth Cleanings
Regular brushing and flossing at home are important in order to enjoy a lifetime of good oral health. However, the removal of plaque and tartar through professional cleanings is also important. While the frequency of your visits depends on your individual needs, we recommend that most patients see us at least twice during the year for professional cleanings during their preventive dental exams.
What to Expect During Six Month Dental Checkups
During your visit, we will update your medical history, capture x-rays and intraoral images of your teeth and gums. We will also carefully examine your oral structures, screening for warning signs of common conditions like tooth decay, gum disease, teeth grinding and clenching, TMJ dysfunction, and even oral cancer. We will also provide a professional cleaning and review your oral hygiene instructions with you. Following your exam, we'll discuss what types of gum cleaning you need (regular or deep cleaning for gum disease suffers) and point out any problems we may have found. If you have any questions about what we talk about or the treatments we recommend, we would love to answer them, so please don't hesitate to ask. We promise to offer personalized service that speaks to your individual needs.
Schedule Your Next Dental Checkup
If you're ready to schedule an appointment with our team, call Laith Family Dentistry. Our San Antonio dental team is happy to serve the needs of children and adults through comprehensive general, cosmetic, and restorative care in our Central and Northwest San Antonio dental office locations. We look forward to serving you.