Family Dentistry – San Antonio, TX
Invest in Lasting Healthy Smiles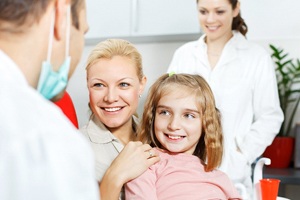 At Laith Family Dentistry, we're dedicated to helping patients of all ages prevent and treat the most common oral health problems. As your family dentist in San Antonio, Dr. Kadamani's concern goes beyond your teeth and gums. She takes a whole-body approach because a healthy smile contributes to good general well-being. She assesses your family's health and creates personalized treatments to create generations of healthy, beautiful smiles.
Dental Checkups & Cleanings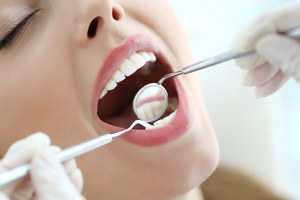 Regular brushing and flossing are important for a lifetime of good oral health, but there are certain areas you can't clean at home. You need a professional cleanings just as much as your toothbrush and floss. We recommend your family sees us at least twice a year to remove harmful tartar accumulations.
Learn More About Dental Checkups & Cleanings
Pediatric Dentistry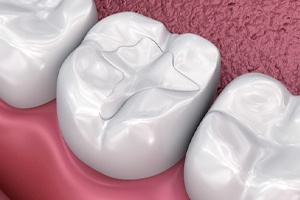 Although the primary teeth eventually fall out, they serve important roles while they are in place. They are necessary for your child's development while also acting as placeholders for the adult teeth. Our office provides the care young smiles need to thrive. We monitor their oral health through all stages of development to create the foundation they need for a healthy, functional, and beautiful smile.
Digital X-rays
X-rays allow your dentist in San Antonio to have a complete picture of your oral health. Dr. Kadamani uses the images to check for any issues that may be brewing beneath the surface. She uses digital X-rays because they provide highly-quality images while using a fraction of the radiation needed when compared to the traditional method.
Dental Sealants
Tooth decay is the biggest threat to your loved ones' teeth. You can help safeguard their smiles from cavities with dental sealants. The protective coating is applied to the chewing surfaces of the molars to prevent cavity-causing bacteria from eroding the enamel. Although they are most often recommended for children, patients of all ages can enjoy their protection.
Fluoride Treatment
Fluoride is a naturally occurring substance that strengthens the enamel. Not only can it help prevent cavities, but it can also reduce the early stages of decay. A fluoride varnish is applied to the teeth to make your enamel more resistant to decay. Within a matter of minutes, your family will have an added layer of protection for a healthy smile.
Periodontal Therapy
Besides cavities, gum disease is the next biggest threat to your oral health. It can be treated during the early stages without causing any long-term damage. Without quick intervention, it can lead to tooth loss. It can also increase your risk for several general health complications, like heart disease. Dr. Kadamani can stop the spread of the infection and save your smile with periodontal therapy.
Schedule an Appointment Today!
We know families are busy, which is why we have two locations in Northwest and Central San Antonio for your convenience. Our team offers a variety of office hours to fit dental appointments into your schedule. We're also happy to offer block scheduling, so you can bring the whole family to see us on the same day. Contact our office today to schedule an appointment.