San Antonio Pediatric Dentist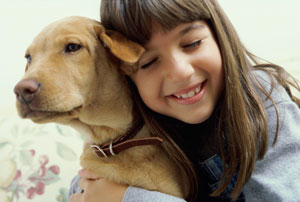 All of us, no matter what age, are vulnerable to same oral health problems. That's why our San Antonio office regularly cares for children in addition to treating adults. Just as you should see Dr. Kadamani twice a year for a checkup and cleaning, the same is true for your son or daughter. With two visits each year, we can help your child learn the basics of oral care, in addition to giving him/her a cleaning to preserve good oral health.
Your Child's First Visit & Dental Exam
Your child's first visit should be as fun and stress-free as possible. To help with that, we recommend bringing him/her with you on one of your own checkups first, so your child can become familiar with the sights and sounds of our office. We call this a Happy Visit.
When your child comes in for his/her own visit we will complete a tooth-by-tooth inspection and periodontal exam. Dr. Kadamani will also check for proper development, as well as tooth decay and other areas of concern.
As your child grows, he/she will need regular hygiene visits to ensure optimal oral health. Our San Antonio team will also teach your little one about brushing and flossing, and we may recommend dental sealants or fluoride supplements. Sealants are thin, clear coatings that protect teeth from decay. Fluoride, meanwhile, attracts other minerals to strengthen tooth enamel and ward off cavities. Sealants and fluoride supplements are quick and easy services that can save your little one from cavities.
Schedule Your Child's First Dental Appointment
If you're ready to schedule an appointment for your little one, call Laith Family Dentistry. Our San Antonio dental team is happy to serve the needs of children and adults through comprehensive general, cosmetic, and restorative care. We look forward to serving you.