Pediatric Dentist- San Antonio, Tx
Keeping Kids' Smiles Healthy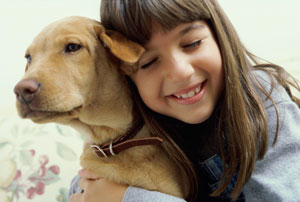 All of us, no matter what age, are vulnerable to same oral health problems. That's why our San Antonio dental office regularly cares for children in addition to treating adults. Just as you should see Dr. Kadamani and the Laith Family Dentistry team twice a year for a dental checkup and teeth cleaning, the same is true for your son or daughter. With two visits each year, we can help your child learn the basics of oral care, in addition to giving him/her a cleaning to preserve good oral health. If you're ready to find out more or schedule an appointment with us, please don't hesitate to give our team a call. With two convenient San Antonio dental office locations, there's a Laith Family Dentistry near you.
Your Child's First Visit & Dental Exam
Your child's first visit should be as fun and stress-free as possible. To help with that, we recommend bringing him/her with you on one of your own checkups first, so your child can become familiar with the sights and sounds of our office. We call this a Happy Visit.
When your child comes in for his/her own visit we will complete a tooth-by-tooth inspection and periodontal exam. Dr. Kadamani will also check for proper development, as well as tooth decay and other areas of concern.
Other Kid-Friendly Preventive Dentistry Services
In addition to regular dental exams and teeth cleanings, our friendly team of dental professionals are happy to offer a wide range of other kid-friendly preventive dentistry services, including dental sealants and fluoride treatments. Keep reading to learn more.
Dental Sealants
Dental sealants, as the name implies, are applied to the teeth to seal out decay-causing bacteria, plaque, and tartar. We simply paint a thin coat of resin onto the surfaces of teeth. Then, a curing light hardens the resin into position protecting teeth from damage or decay.
Fluoride Treatment
Fluoride is an essential nutrient that needs to be ingested during the development of healthy teeth. Monitoring your child's ingestion of fluoride form tap water, foods, and supplements can help to ensure kids develop strong, healthy teeth. Once teeth erupt from the gums, you'll need topical fluoride to maintain healthy tooth enamel. The majority of kids and adults receive adequate fluoride from their toothpaste, but for those who are struggling with chronic decay, dental sensitivity, or weakened tooth enamel, topical fluoride treatments may be beneficial. These treatments can be quickly and comfortably applied during six month dental checkups to strengthen and protect teeth between biannual visits.
Learn More About Fluoride Treatment
Establishing Great Oral Hygiene Habits
As your child grows, he/she will need regular hygiene visits to ensure optimal oral health. Our San Antonio team will also teach your little one about brushing and flossing, and we may recommend dental sealants or fluoride supplements. Sealants are thin, clear coatings that protect teeth from decay. Fluoride, meanwhile, attracts other minerals to strengthen tooth enamel and ward off cavities. Sealants and fluoride supplements are quick and easy services that can save your little one from cavities.
Schedule Your Child's First Dental Appointment
If you're ready to schedule an appointment for your little one, call Laith Family Dentistry. Our San Antonio dental team is happy to serve the needs of children and adults through comprehensive general, cosmetic, and restorative care. We look forward to serving you.
Pediatric Dentistry FAQs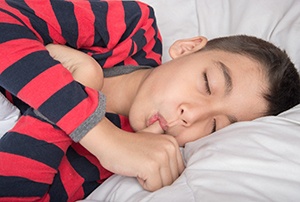 Are you looking for a fantastic children's dentist in San Antonio to provide your little one with high-quality dental care? At Laith Family Dentistry, our team strives to provide a fun and educational environment for children so they enjoy coming back for their checkups and cleanings every six months. For your convenience, we've answered some of the most frequently asked questions that we receive from parents below.
How can I prepare my child for their first appointment?
To make sure that your child has a great first experience at the dentist's, you can prepare them at home before their appointment. Here are some ways to get them familiarized with what happens at a dental office and help normalize routine visits:
Read them illustrated books about going to the dentist.
Set up a pretend checkup and cleaning at home where they play the dentist and examine your mouth.
Don't surprise your child with their appointment. Instead, give them a heads-up so they know what to expect.
Use positive words when describing what visiting the dentist is like.
When should I start brushing my child's teeth using toothpaste?
The American Academy of Pediatric Dentistry recommends to start using toothpaste when your baby's first tooth appears. Start out with a small rice-grain-sized amount and graduate to a pea-sized dab of fluoride toothpaste when they turn three. If your baby swallows the toothpaste, there's no need to panic. Since it's such a small quantity, it won't damage their teeth. If you have any questions about this, feel free to ask our friendly dental team at your child's next appointment!
Does my child need dental X-rays?
We'll take your child's first dental X-rays around the time they turn two or three years old. Because this is an important developmental stage in their life, routine oral X-rays are vital in order for us to spot any issues and treat them before they impact the growth of their permanent teeth. By taking these images, we're able to identify if your child's jaw is aligned, check for any cavities between the teeth, and make sure that everything looks healthy.
Is it bad if my child sucks their thumb?
Thumb-sucking is a completely natural reflex that babies often develop at birth. While most children stop sucking their thumbs on their own, others may need encouragement. If your child is still doing this by the time their permanent teeth are growing in, it can cause orthodontic issues such as bite misalignment and jutted-out front teeth. The American Academy of Pediatric Dentistry recommends helping your child break this habit by the time they turn five years old, before it impacts their oral health.