Dental Implants – San Antonio, TX
The Long-Term Solution for Tooth Loss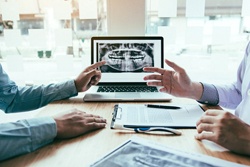 Dental implants are the only truly comprehensive tooth replacement available today. The implant takes the place of your missing tooth's root, and a natural-looking prosthetic device is placed on top to restore the white crown. Together, the dental implants and the crown, bridge, or denture provide a sturdy tooth replacement that looks, feels, and functions like your natural teeth. Your dentist at Laith Family Dentistry restores dental implants in San Antonio.
How Dental Implants Work
Dental implants in San Antonio are one of the most highly recommended tooth replacement solutions because they have so much to offer patients. However, as with most great, life-changing treatments, it's important to keep in mind that the process takes a little bit of time, and you won't have a fully functional and natural-looking smile right away. While this is disheartening for many patients to hear, it's important to stay positive and remember that the results are well worth the investment of your time. Below, we've outlined an average dental implant timeline to give you a better idea of what you can expect throughout the process.
Team-Based Dental Implant Treatment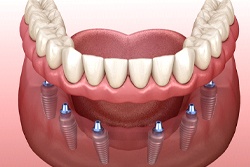 While Dr. Kadamani is happy to restore your dental implants once they have been placed, she works with local implant specialists in the area to complete the surgical portion of your treatment. Not only can you expect higher quality care as a result of this collaborative approach, but we can maximize the success of your dental implant treatment and make sure it is handled as smoothly as possible. She'll work directly with your implant dentist so that your future restoration fits comfortably for many years to come.
4 Step Dental Implant Process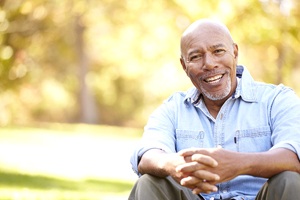 Since getting dental implants does require surgery as well as the creation and placement of a dental restoration, it can take multiple visits to complete the process. Below, we've outlined how you can expect the procedure to go. Remember that the dental implant treatment will be personalized based on your needs, so your dental implant experience won't necessarily be the same as someone else's. We can go into more details with you in person during a visit.
Benefits of Dental Implants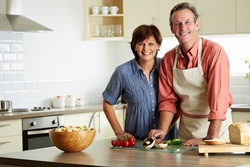 For eligible candidates, there is no better tooth replacement option than dental implants. Because they become one with your jawbone, dental implants actually promote better oral health. They keep your bone sturdy and whole, preventing further tooth loss later on.
Because dental implants last a lifetime when cared for properly, you enjoy the ability to eat, speak, and smile with ease for years and years to come. You're also freed from the mess of dental adhesives, and the stress that your ill-fitting dental prosthetic will slip out when you're eating or speaking.
If you want to learn more about the benefits of dental implants in San Antonio, take a look below:
Who Dental Implants Can Help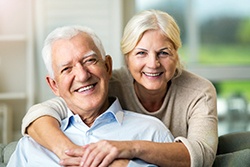 If you are interested in learning about whether or not your mouth is suited for dental implants, do not wait to schedule an appointment with your dental implant dentist in San Antonio. Missing teeth should be replaced as soon as possible for continued oral and overall health. The good news is that dental implants can help with any pattern of missing teeth – from a single tooth to an entire lost smile. Read below to see whether implants are right for you.
Understanding the Cost of Dental Implants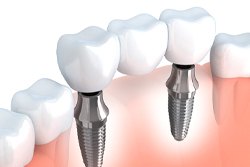 Before you get started with your dental implant tooth replacement plan, you likely want to know more about the cost of this advanced treatment. Complex procedures like dental implant restorations do require a larger upfront investment, but because the results last for decades and deliver improved function, many patients find they are worth the additional cost. During your tooth replacement consultation, we are happy to review your treatment plan and the costs associated with every step of the process. Our team is always happy to help patients budget for the costs of their dental care plans, maximize insurance benefits, and work with CareCredit to provide low and no interest financing plans.
Maintaining & Caring For Your Dental Implants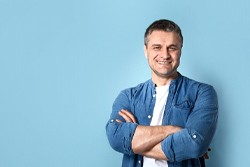 Taking proper care of your dental implants is key if you want to ensure they last a lifetime. Regular dentist's appointments, good oral hygiene at home, giving up unhealthy habits, protecting your new smile, and eating healthier foods are just a few of the many ways you can enjoy your new teeth and worry less about potential problems that might develop. At Laith Family Dentistry, Dr. Kadamani will provide you with clear instructions on appropriate dental implant care in San Antonio, so you are equipped and ready to take care of your smile once your implants are firmly in place.
Dental Implant FAQ's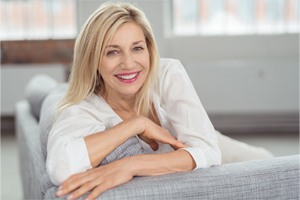 Learn More
You Can Benefit From Whole-Tooth Replacement
The only way to know for sure whether dental implants are a good option for you is to schedule an appointment with your implant dentist in San Antonio. Contact Laith Family Dentistry to request an appointment and let's discuss your dental implants today!