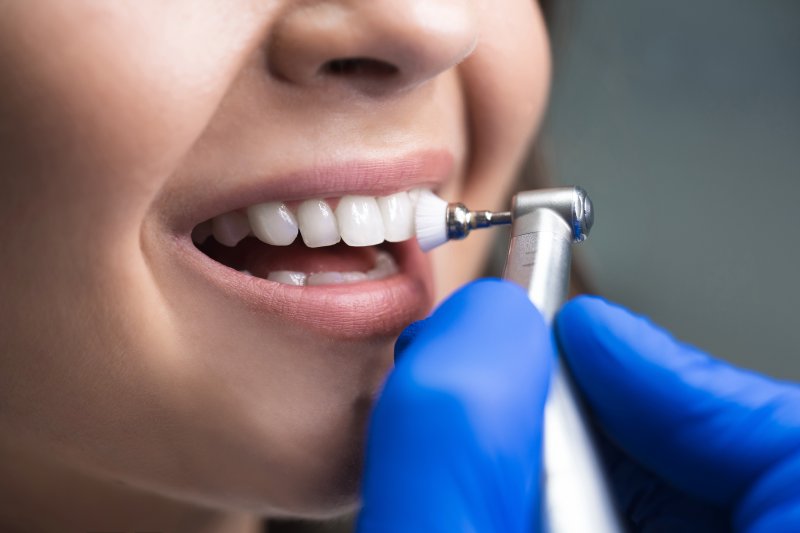 Going to the dentist for routine cleaning is a great first step toward perfecting your oral health, and if you haven't been in a while, it certainly isn't a small one. You might have heard that teeth cleanings can sometimes be uncomfortable for the patient. If you're concerned about pain in preventive dentistry, here's a little bit of information about teeth cleanings that can put you at ease
Do Teeth Cleanings Hurt?
It's true that some patients who get teeth cleanings find that they can be pretty uncomfortable, but this isn't necessarily the case for everyone. The most important distinction is the patient's oral health when they show up for their appointment. If someone has gum disease or tartar buildup, it's possible that cleaning that up could sting a little.
That said, there's quite a bit that dentists can do to make you more comfortable.
What to Do About Teeth Cleaning Discomfort
Fortunately, dentists are well aware that patients might be a little bit uncomfortable during teeth cleaning, so they're prepared to help. Modern anesthetics are fast and effective, so if you're at all concerned about pain, your dentist will be able to completely numb your mouth in seconds.
That's why it's best to be honest with your dentist about your dental hygiene if you're coming in for a dental cleaning—that'll give them an opportunity to recommend pain relief before the treatment begins.
How To Maintain your Teeth
If you have a while before your next teeth cleaning, you can make changes to your dental hygiene now so that your next cleaning will be easier. Here are a few things you can do to improve your oral health before your checkup:
Brush your teeth twice a day, and floss once daily.
Use antibacterial mouthwash after brushing to head off infection.
Stay away from sugary sweets and starchy snacks that can lead to plaque buildup
Stay hydrated. This can induce saliva production, which serves as the mouth's natural cleanser.
And of course, by making more frequent trips to the dentist, you'll be able to better your oral health. That means if you can make it through the first cleaning, it'll just get easier and easier the more you go.
About the Author
Dr. Racha Kadamani is a dentist who prides herself on being able to offer her patients the latest in oral medicine. She spends one-on-one time with each of her patients so that she, personally, can empower them to take care of their teeth. Dr. Kadamani graduated from the Loma Linda University School of Dentistry in California, and she's a proud member of the Texas Dental Association.
If you have any questions about teeth cleanings, she can be reached at her website or by phone at (210) 782-6842.