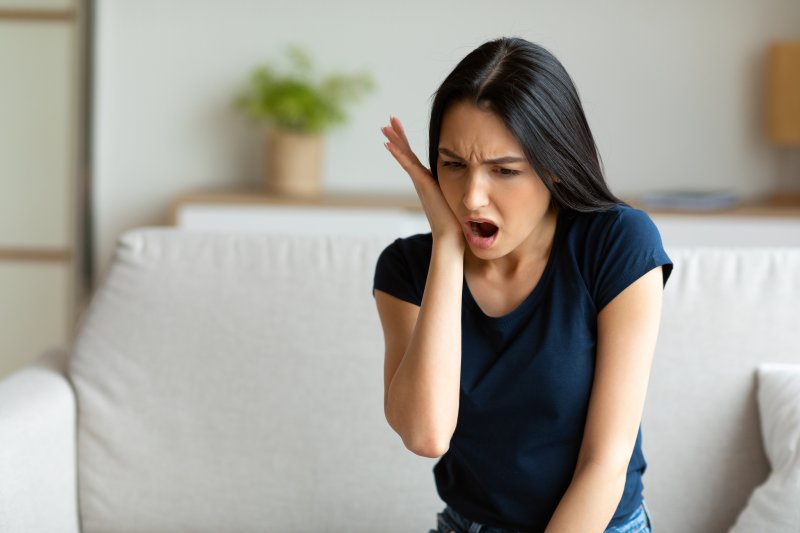 As you might know, accidents happen — including those related to teeth. That being the case, there's always a chance you'll face a dental emergency in San Antonio. However, did you know you can reduce the odds of having one? It's all a matter of practicing the proper habits! Luckily, your local practice can teach a few of them to you. Here's a summary, then, of four dental tips that'll help you avoid dental emergencies.
Cut Down on Sugary Treats
As tasty as they are, sweets aren't great for smiles. Eating too many of them can cause all sorts of oral issues.
The problem is that sugary foods increase your mouth's acidity. Oral bacteria rely on sugar for fuel, so treats lead to acid by-products. These acids can thus attack your tooth enamel, weakening it and causing decay, cavities, and even gum disease.
Given these facts, try to reduce your intake of high-sugar foods. That way, your mouth will be less acidic, and your teeth will face less damage.
Go Above & Beyond with Oral Care
It's only natural that good oral hygiene helps prevent dental emergencies. However, there's more to good oral care than just daily brushing, flossing, and rinsing.
For one thing, you should replace your toothbrush regularly. Its bristles will wear out and fray after two or three months. In fact, try using electric brush heads with built-in wear indicators — they'll remind you when it's time to switch out!
On the other hand, it's also a good idea to use interdental brushes. Lacking the right floss could greatly increase your risk of tooth decay. Fortunately, more dental surfaces will stay clean and healthy with a soft pick or Waterpik.
Use a Mouthguard
Every year, dentists see dental injuries caused by contact and non-contact sports alike. These incidents often lead to tooth chips, cracks, and worse. Therefore, consider wearing a mouthguard if you're a sports player yourself.
A good mouthguard can prevent all sorts of dental injuries. After all, its plastic layer reduces the force your teeth might receive. That said, try getting a custom mouthguard from your dentist — this kind is comfortable to wear and doesn't obstruct breathing.
In the end, you can prevent a dental emergency in San Antonio. Just remember to practice the tips above!
About the Practice
Laith Family Dentistry is based in San Antonio, TX. As led by Dr. Racha Kadamani, our practice will always meet its patients' dental needs. To that end, we perform personalized treatments that span preventive, cosmetic, and restorative dentistry. Our team is also equipped to handle dental emergencies and oral surgeries! For more information or to book a visit, then, you can reach us on our website or by phone at (210)-782-0008.