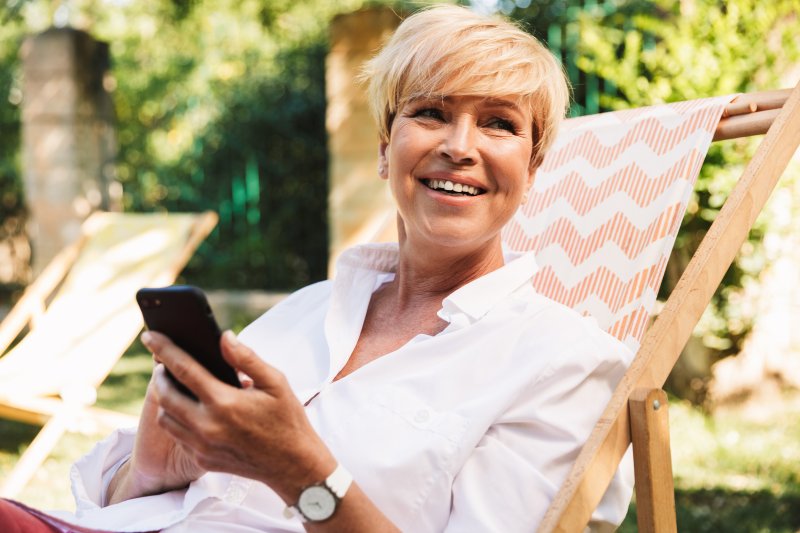 With summer right around the corner, you may be planning your next family vacation or simply gearing up for a few months of lounging by the pool. But why not indulge in some self-care and talk to your dentist about having dental implants replace your missing teeth? Although the process does take time, the results are well worth the investment in time and money. As you look ahead to the fall and winter months and everything that is planned, here are 3 reasons you'll want to improve your appearance oral health with dental implants this summer.
You'll Be Ready to Go Come Fall
Between the endless events, school parties, and work commitments that come after months of summer relaxation, you'll want to make sure your smile is ready for the camera and social gatherings. By choosing to have your dental implants put into place during the warm summer months, you can be well on your way to a healthier smile and a more aesthetically pleasing appearance. Tooth loss can be embarrassing no matter how many of your pearly whites are missing. With the help of these permanent prosthetics, you can take back your ability to eat, smile, and speak with ease, which can be incredibly beneficial when it comes to meeting new parents and teachers are your child's back-to-school party.
You'll Enjoy the Recovery Process
No one wants to have to spend their recovery time juggling work deadlines and school projects. Instead, while you heal from your dental implant surgery, you can lounge around the pool or in your favorite hammock while reading a good book. Summer is typically a time when people have more time available in their schedule, so if you prefer to spend your days outside with a warm breeze, don't wait to talk to your dentist about getting started with your dental implant treatment.
You'll Get to Enjoy the Delicious Summer Foods
Who doesn't love smoothies, ice cream, and mashed potatoes? Because the days following your implant surgery will require eating soft foods, you'll get to enjoy all your favorites this summer. Minor soreness and discomfort are normal in the beginning because your gums and bone must heal, so having these softer food options readily available will make the recovery process much easier. Just remember to not use a straw, as it could dislodge the blood clots that need to form in your surgical sites.
What are you waiting for? Summer is right around the corner, and there's no better time than now to get started with treatment. Let your dentist help you take the next step to enjoy a healthier, more beautiful smile that will last a lifetime.
About the Author
Dr. Racha W. Kadamani is a trusted dentist in San Antonio with years of experience. Providing patients who are suffering from tooth loss viable solutions like dental implants is what she truly enjoys. As permanent prosthetics designed to replace missing teeth and offer improved functionality, she and her team partner with local implant specialists to ensure the placement is effective and the results are life-changing. If you are looking to capture a full, complete smile for your upcoming event, contact us at (210) 782-0008.