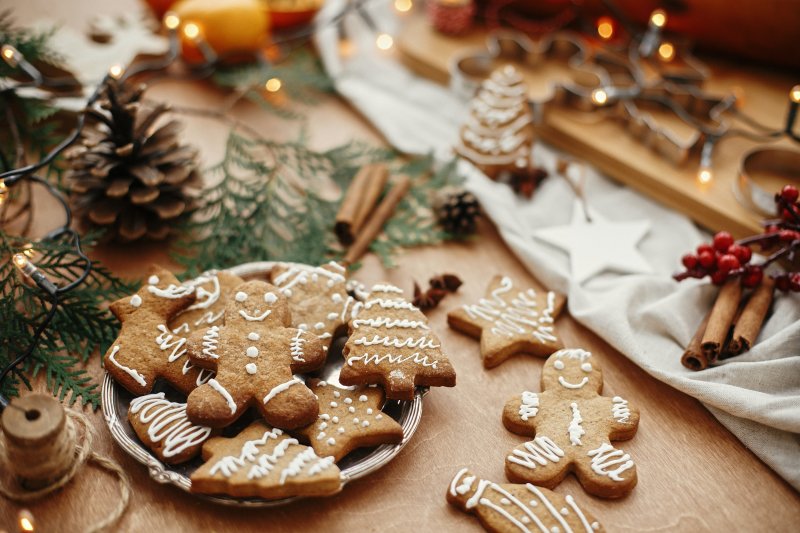 Now that the spooky décor is packed away, it is time to prepare for the holiday centered around family and a spirit of gratefulness: Thanksgiving! While this celebration is primarily known for its juicy turkey, delicious sides, and fantastic desserts, you may have also heard that this is the time of year when cases of tooth decay skyrocket. And, unfortunately, that rumor is spot on. Read on for three reasons the holiday season is so bad for your teeth and gums, as well as how you can protect your oral health this year.
Factor #1: Frequent Snacking
Whether you are gathered around a huge table with your family or are celebrating the holidays with a smaller crowd, the season just wouldn't be the same without large feasts and indulging in your favorite foods that only come around this time of year. If a wide array of sides and a beautiful display of desserts are what you look forward to most, you'll be happy to know that you don't have to give it up – as long as you don't continue to snack on the leftovers throughout the week! Instead, reach for vitamin-rich options (like raw celery or a fresh apple) and drink plenty of water when you do indulge.
Factor #2: Copious Amounts of Sugary Sweets
When large amounts of sugar are involved, tooth decay is never far behind. So, while your tastebuds may love the flavor of your pie of choice, your teeth certainly do not (especially since the most candy-filled holiday was only a few weeks ago!). Therefore, do your best to be mindful about your sugar intake and complete your oral hygiene routine shortly after to protect your teeth and gums.
Factor #3: Getting Out of Your Normal Routine
If you are traveling over the holidays or taking a few days off to slow down a bit, it's natural for your normal routine to take a back seat this time of year. Unfortunately, that means your diligent brushing and flossing regimen is often the first thing to go. Since this can lead to a mouthful of cavities at your next visit to the dentist, make sure to stay on top of your oral hygiene routine daily.
To prevent your holiday festivities from turning into dental work in 2021, avoid snacking, overindulging in sugar, and neglecting your brushing and flossing routine. That way, you can head into the new year with pristine oral health and a beautiful smile.
About the Author
Since earning her doctorate from Loma Linda University School of Dentistry in California, Dr. Racha W. Kadamani has spent the last nearly two decades helping patients achieve pristine oral health. Whether you need a routine cleaning, a developed cavity necessitates a crown, or a few too many sweets resulted in stubborn stains, she will use her clinical expertise, years of hands-on experience, and a comprehensive array of services to restore your beautiful smile. So, if you are overdue for your bi-yearly visit, your teeth need some holiday season TLC, or you are looking for a family dentist, visit her website.