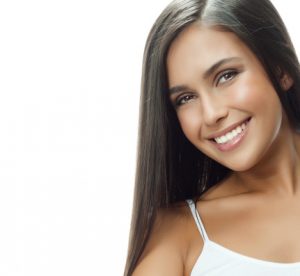 The Academy Awards are just around the corner, so you know that everyone who's anyone in Hollywood is working feverishly to find the perfect gown, tux and jewelry. And while there is sure to be any number of styles and colors on the red carpet, there is only one color that is acceptable for a camera-ready smile: white. You can bet that teeth whitening will be a favorite activity in the days before the show. But even if you're not accepting an Oscar, you can still treat yourself to the benefits of teeth whitening locally at Laith Family Dentistry, the cosmetic dentist San Antonio favors for white and bright smiles!

Teeth Whitening in San Antonio
With professional teeth whitening, San Antonio dentist Dr. Racha W. Kadamani and her staff can elevate your smile from dull to dazzling in about one hour. As we age, our teeth can become stained and discolored. This is due to a number of contributing factors.
One of the most common is a certain beverage that many people enjoy—coffee. What may start out as a surface stain on the outer enamel layer of your teeth can with time penetrate the dentin layer and give your teeth an overall darker appearance. Our professional strength whitening gel can remove stains from the surface and reach down into the dentin to break up and lift stains away. You'll leave our office with a smile that is six to 10 shades brighter.
Your San Antonio Cosmetic Dentist has Tips for a Naturally White Smile
Once you've had your teeth professionally whitened, there are things you can do at home to naturally keep your smile white and bright. Dr. Kadamani offers the following suggestions:
Use a straw whenever you can. We know that drinking hot coffee or tea with a straw can be difficult and even a bit odd, but it really does help keep these beverages from staining your teeth. If using a straw is just not possible, then try to brush afterwards or at least rinse with clear water.
Brush your teeth occasionally with hydrogen peroxide and baking soda. Mix a runny paste made of these two natural ingredients and brush as you normally would. Hydrogen peroxide is a natural cleanser and baking soda is a gentle abrasive.
Eat crunchy fruits and vegetable. These are Mother Nature's toothbrush. Foods such as apples, celery or carrots, scrub away surface stains and the acids help to whiten teeth.
Call Our Office Today
If you want to have an Oscar worthy smile, then call San Antonio cosmetic dentist Dr. Kadamani at Laith Family Dentistry. With professional teeth whitening, you'll be ready for your close-up!