Achieve a Beautiful Smile with Your Cosmetic Dentist in San Antonio
These days, you do not have to live with a smile you are not 100% satisfied with. Whether you are bothered by a minor gap here or a major imperfection there, the possibilities with your cosmetic dentist in San Antonio offer full coverage for just about any aesthetic dental flaw. From teeth whitening to transformative cosmetic porcelain veneers, we take care of it all for patients in the 78217! Keep reading to learn more about your options in cosmetic dentistry from Laith Family Dentistry's Central location.
Teeth Whitening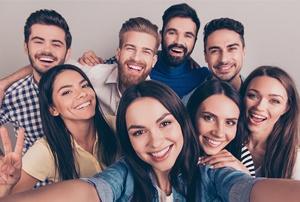 Professional teeth whitening offers perhaps the easiest way to achieve a more youthful and vibrant smile. Many patients notice their smiles grow dingy or stained over the years, but this discoloration can be reversed. In fact, professional teeth whitening can help you brighten your teeth by up to 8 shades in a single visit -- or you can whiten gradually in the evenings from the comfort of your house. We offer both in-office and take-home treatments to help you reveal your results at the pace that suits you best.
Dental Bonding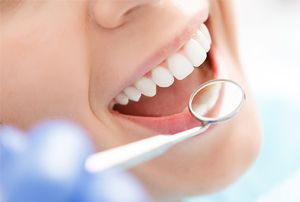 Cosmetic tooth/dental bonding offers an efficient method for correcting the appearance of minor imperfections in the teeth that show when you smile. A tooth-colored resin can be applied to chips, minor gaps, and stains to rebuild the proper shape and size of an imperfect tooth. As a non-invasive treatment, dental bonding does not cause any discomfort and is completed in just one visit to our office.
Porcelain Veneers
Porcelain veneers are a transformative solution for patients who are looking to dramatically improve the appearance of the teeth in the smile zone. These thin restorations can completely cover the front side of these teeth, remaking their size, shape, color, and overall appearance. Porcelain veneers are usually completed over the course of 2 visits to the office and can last for up to 20 years with proper maintenance.
Six Month Smiles
Patients in the 78217 zip code can straighten their teeth without having to wear fixed metal brackets and wires for a year or more. Six Month Smiles in San Antonio is an accelerated orthodontic treatment method that focuses on quickly shifting the teeth that show when you smile -- for the greatest impact in a far shorter period of time!
Full Smile Makeovers
When several treatments are required for the very best results, we may recommend a full smile makeover. This is a comprehensive approach that allows your cosmetic dentist to approach complex cases under the umbrella of a single treatment plan. A full smile makeover is more efficient method of tackling significant cosmetic issues.
Call Us Today!
There are a number of solutions available for an imperfect smile, and we can't wait to help you find the one that is best for you! To learn more about cosmetic dentistry or to schedule an appointment with our 78217 office, you are invited to get in touch with us today. You deserve to smile your very best!