Dental Fillings – San Antonio, TX
Beautiful and Strong Restorations for Healthy Smiles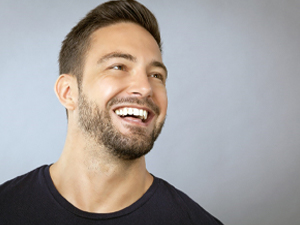 Does someone in your family have a cavity? Our team at Laith Family Dentistry will help you treat it with a filling. During your treatment, we will remove any sign of decay from the patient's tooth and replace it with a tooth-colored filling. Dr. Racha W. Kadamani is an experienced dentist who takes pride in her ability to match the look and feel of your dental fillings in San Antonio to your natural smile.
In the past, dentists used metal fillings to treat cavities. Metal fillings contained a mixture of metals, including silver and mercury. Though safe to use, people still have health concerns, and they have a dark, unattractive color. They can also crack or change shape over time, creating the potential for bacterial reinvasion.
What are Dental Fillings?
We use composite resin fillings to treat decay and cavities. Also known as tooth-colored fillings, this special blend of plastic mimics the look of your natural teeth. They're also more supportive of the tooth's structure. As a result, we can repair your tooth without making any large changes to your smile and your filling will last for years to come.
Benefits of Tooth-Colored Fillings
We use tooth-colored resin over other metal amalgam fillings for these popular reasons:
Metal concerns: Patients who are sensitive or allergic to metal, or those with concerns about mercury choose tooth-colored fillings as an alternative solution.
Appearance: Tooth-colored fillings blend in with your smile so know one will be able to notice that you have had decay in the past.
Comfort: Metal expands and contracts with hot and cold temperatures, causing sensitivity and even pain. Tooth-colored fillings are bonded to your teeth, and because they're made of composite resin, your sensitivity will dramatically decrease or even disappear.
Health: Amalgam fillings require the removal of a slight portion of your dental structure for placement, whereas composite resin can be directly bonded to the affected area.
Why Do We Use Dental Fillings?
Dental fillings are important because they protect your teeth from further decay and damage. Caught early, treating decay is easy and comfortable. If decay isn't treated at all, it can lead to an infection and the need for a root canal, or possibly even a complete extraction. With a dental filling, we want to help you preserve the health, beauty, and functionality of your smile without any dramatic changes. You can receive fillings in one, quick and easy appointment for a stronger and more protected tooth.
The Procedure for Dental Fillings
After Dr. Kadamani has decided that tooth-colored fillings are the best treatment for you, you will come into our office. We will ensure that you're numb and comfortable before beginning, and then we will clean away any remaining decay in the affected area. After, Dr. Kadamani will place tooth-colored resin in the area of decay to fill and protect it. She will use a special heating lamp to harden it into permanence, and then she will file down its height to match your natural smile. Finally, your filling will be polished to match the shade of your teeth. Then, you can leave our office with a beautiful and strong dental restoration.