Your Family Dentist in Central San Antonio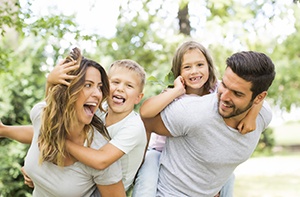 Choosing the right dentist for you and your loved ones is important for ensuring that you can all have your needs met by an expert team in one convenient location. If you are looking for quality comprehensive services from general dentistry to restorative treatments, cosmetic care, and everything in between, you need the family dentist San Antonio trusts -- and that is us here at Laith Family Dentistry!
Wonderful Preventive Care for the Whole Family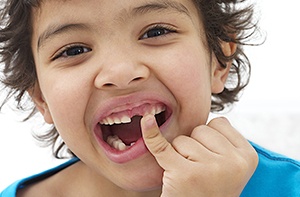 We start out all treatment plans with a solid foundation of preventive care -- because it is far easier (and preferable) to stop a problem from ever occurring than it is to fix one after it develops. With refreshing cleanings and complete exams every 6 months, we can help you and your loved ones avoid cavities, gum disease, and other oral health hazards.
During the checkup and cleaning, our hygiene team will first remove all plaque and tartar that has had the chance to collect since your last visit. X-rays will also be captured to help us look for potential problems below the visible surface. Then, your dentist will come in to give your mouth and oral structures a complete examination.
If any issues are detected at this time, we will make a plan for you to come back to have them repaired ASAP. If not, we will book a visit to see you again in six months for your next routine appointment! This is how we keep our patients' smiles clean, happy, and healthy for life.
A Comprehensive List of Services You'll All Enjoy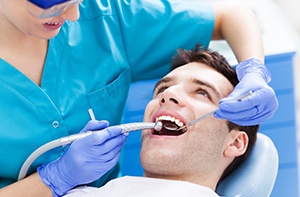 Smiles have different needs at different stages of life -- and your dental appointment may have an emphasis on gum disease treatment or tooth replacement while your little one's may be focused on cavity prevention or the detection of wisdom teeth or orthodontic needs. When you visit a family dentist, life is easier because all of these needs are met from the convenience of one office!
At Laith Family Dentistry, we offer the following comprehensive services to our patients.
Family dentistry, which includes checkups and cleanings, X-rays, and other general and preventive services that work to keep issues at bay and nip them in the bud when they do occur.
Restorative dentistry, which fixes issues like tooth decay, missing teeth, and other problems affecting the structure of teeth. Services include crowns, bridges, dentures, and the like.
Cosmetic dentistry, which helps healthy teeth dazzle with offerings including teeth whitening, porcelain veneers, and Six Month Smiles (accelerated orthodontics).
Whatever your oral health needs, you will be sure to have them met when you visit Laith Family Dentistry! Plus, we also offer sedation options to help you relax through any procedure.
Schedule an Appointment Today!
Don't wait to book a visit with the San Antonio dentist your friends and neighbors trust with their smiles. We can't wait to help you experience the difference extraordinary dental care can make! You are invited to contact our Central San Antonio office today.