Dental Fillings for San Antonio Families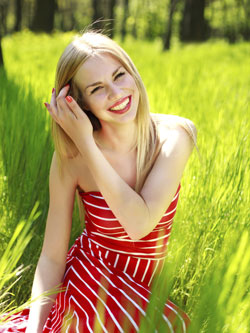 Does someone in your family have a cavity? Our team at Laith Family Dentistry will help you treat it with a filling. During your treatment, we will remove any sign of decay from the patient's tooth and replace it with the filling material.
In the past, dentists used metal fillings to treat cavities. Metal fillings contained a mixture of metals, including silver and mercury. Though safe to use, they have a dark, unattractive color. They can also crack or change shape over time, creating the potential for bacterial reinvasion.
Composite Resin Dental Fillings
Today, most dentists use composite resin fillings to treat decay. Also known as tooth-colored fillings, they blend in seamlessly with teeth. They're also more supportive of the tooth's natural structure. As a result, we can repair your tooth without making any large changes to your smile.
Caught early, treating decay is easy and comfortable. If decay isn't treated at all, it can lead to an infection and the need for a root canal, or possibly even a complete extraction. With a dental filling, we want to help you preserve the health, beauty, and functionality of your smile without any dramatic changes.
Cosmetic Bonding
Cosmetic bonding uses the same composite material but is applied to the front a tooth to treat decay, alter alignment, close gaps between teeth, or as an alternative to porcelain veneers. First, we'll roughen the surface of the tooth so it will accept the bonding material and hold it. Then, we'll apply a gel to micro etch the tooth surface. A bonding agent will help the material adhere to the surface. Then, we'll place the material itself and hardened it with intense light. The composite resin material is then shaped and polished as a last step.
Schedule Your Appointment with Dr. Kadamani
If you're ready to schedule an appointment with our team, call Laith Family Dentistry. Our San Antonio dental team is happy to serve the needs of children and adults through comprehensive general, cosmetic, and restorative care. We look forward to serving you.